How to diy beautiful rainbow color glitter earrings
Usual earrings are too mainstream now. Let's get into something more glamorous and fancy. Embellish your earrings with Lrisy Glitters and make the fashion game strong.
You can make your own DIY Glittery earrings using our Glitters.
Here's a detailed yet easy pictorial for Glitter Resin Earrings.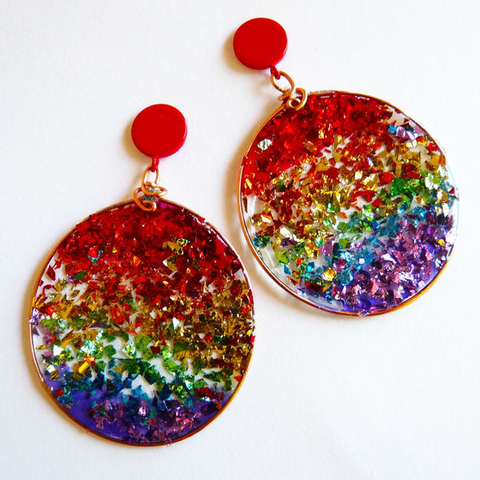 Ingredients
Epoxy Resin
Lrisy Premium quality Rainbow Glitters
Scotch tape
White Glue
Wax paper
Copper wire
Earring hangings
Any stick for mixing
Container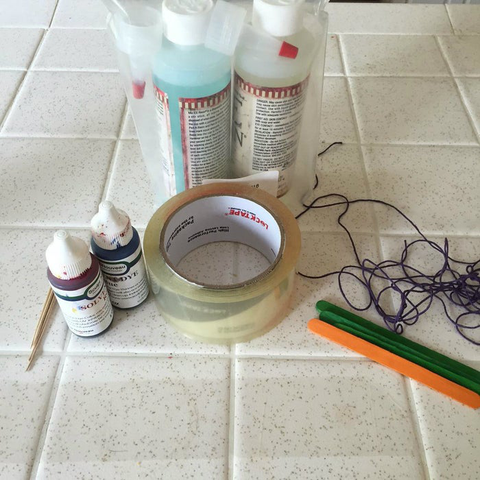 Let's get started
Step 1
Shape and Tape the wire
Take a 22g copper wire and cut it into 2 pieces to make the pair of glitter earrings. Mould the wire into the desired shaped bezels. You can take assistance of any solid object to mould your wire. Supposedly, you want to make circular earrings, wrap the wire around a bottle.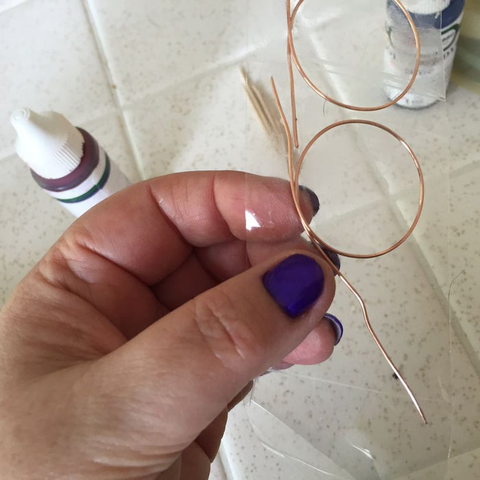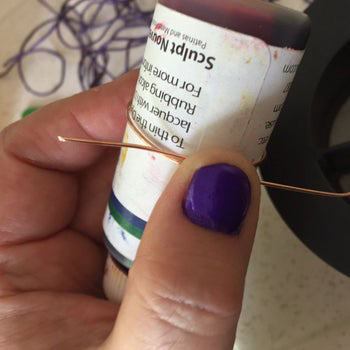 Now take a scotch tape and tape the wire from the backside. Firmly press the wire on the tape as it is a ground for the glitters to stay on.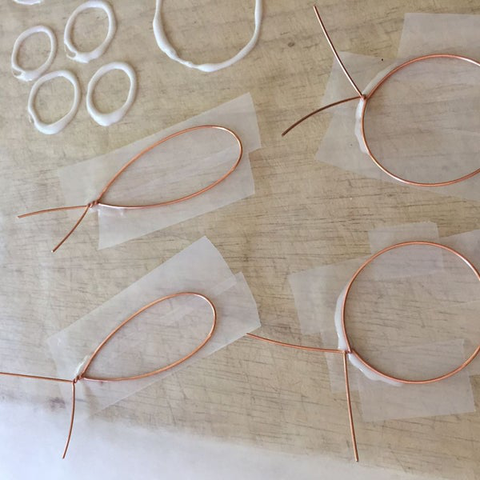 Step 2
Glittering the Earrings Bezels
Start pouring the Lrisy glitters into the earring bezels. To give it a rainbow tinge, firstly sprinkle the red, then orange, yellow, green, blue, indigo and finely violet, respectively.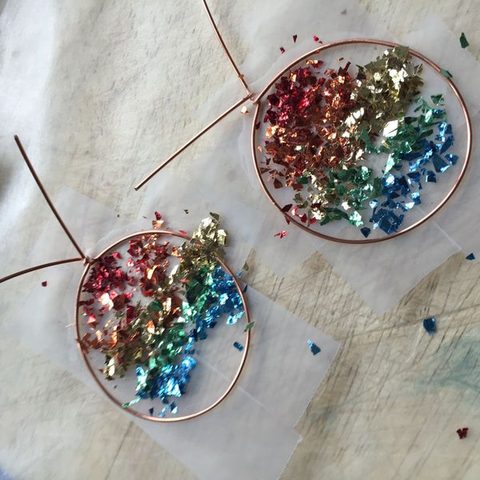 Step 3
Preparing the Resin
Take out the resin in a container and combine it according to the instructions imprinted on the packet. Leave the resin for 15 to 20 minutes. Let the bubbles rise and pop them out. No bubbles should remain in the container.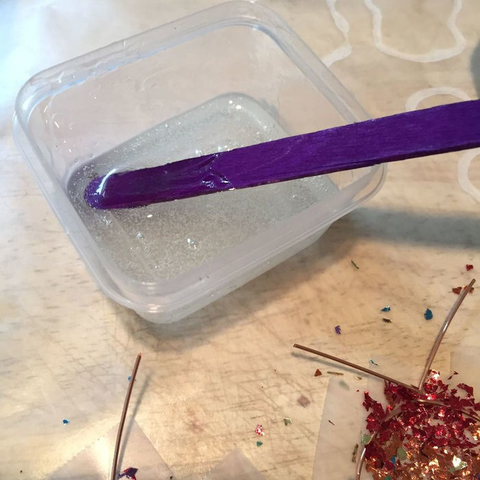 Step 4
Adding the Resin to Glitters
Scoop out the resin using the stick and pour the resin into the bezels. Don't hustle while pouring the resin otherwise it will leak out.
Leave it for overnight or for 24 hours. Longer time ensures that glitters will be long lasting.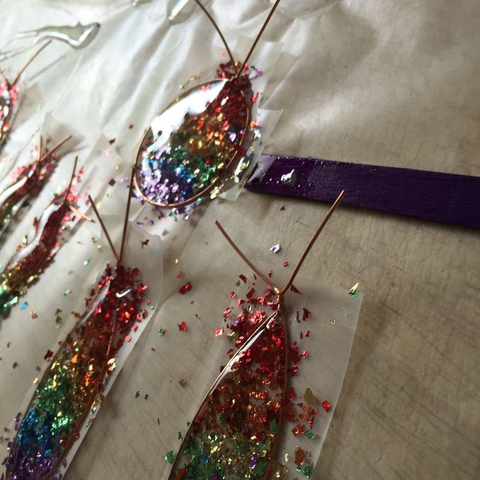 Step 5
Removing the tape
Un-tape the backside of the glitter earring bezels. Be careful while removing.
Then trim the excess resins popped out from the sides of the wire.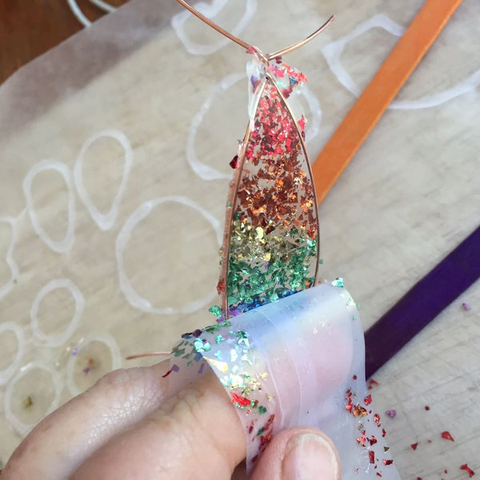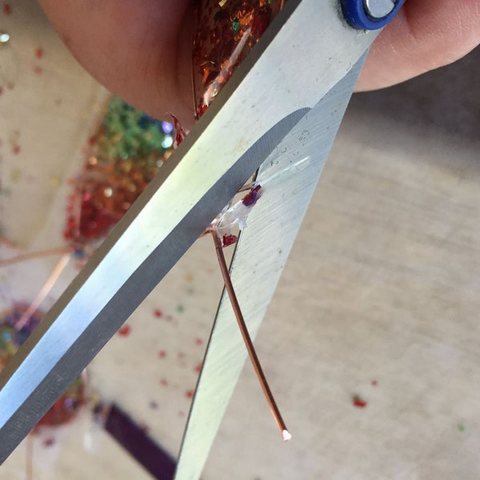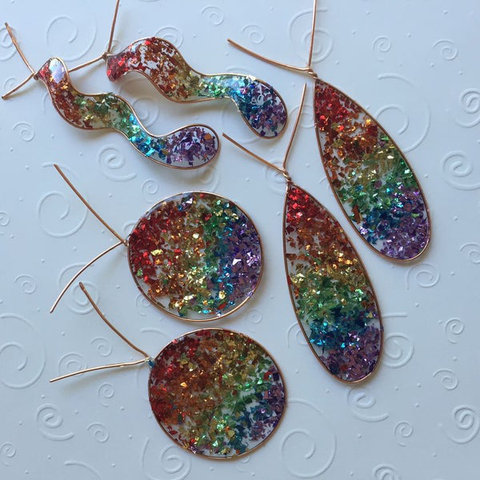 Step 6
Coiling the wire and adding the earring hooks
Entwine the wire into 3mm loop using a plier and add the earring hooks to the loop.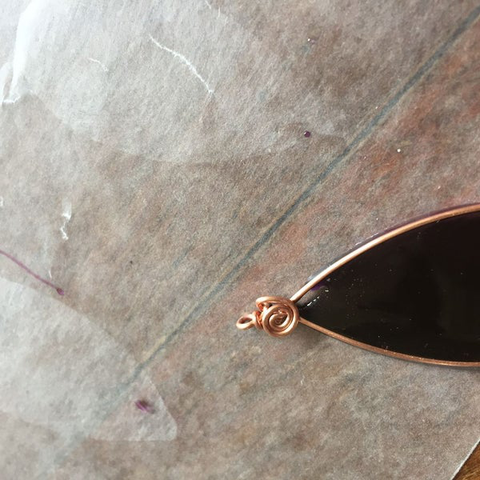 Step 7
Hoo!! Your Glitter Earrings are ready to wear.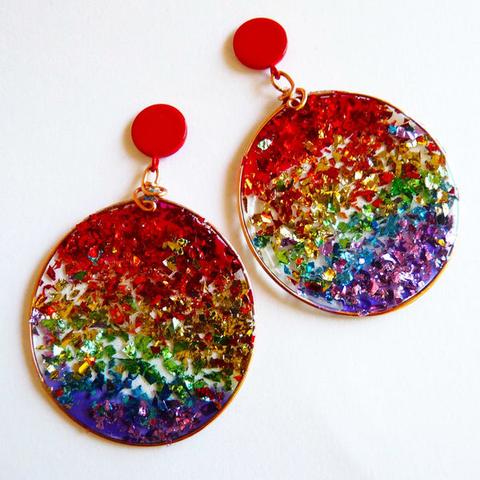 ---