Contact us
Customer Service Email: service@lrisy.com
Wholesale Email:wholesale@lrisy.com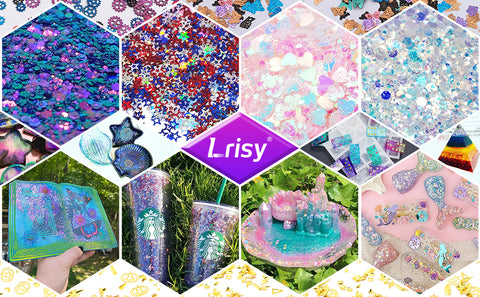 Why Call "Lrisy"
In Greek mythology, there was a Greek goddess named Iris.
Every day, Iris travels around the world along the rainbow, serving as a bridge between God and people, delivering blessings and love.
And everyone who uses Glitter to make crafts or make up themselves is also using rainbow-like Glitter to convey their blessings and love to others.
That's the story of the Lrisy, and the last letter"Y", stands for "You," because we care and value everyone we connect to.
Lrisy is dedicated to providing thousands of Glitters to meet your every need. You can find glitter in almost any color on our website, and we are constantly developing new colors, shapes and materials for glitter. Let the rainbow glitter connect us.
We are online glitter store
Welcome to Lrisy, we are a manufacturer and supplier of glitters. You are now in our official website which provides you not only a better price and FREE shipping service, also a lot more exclusive products.
What do we sell?
We offer more than thousands of different colors and shapes of glitters. We will continue to add new colors and shapes in the construction phase of our website.
Our website has been categorized in a better way for you to find the products easily, however, If you ever get lost, just drop us a message and we will be happy helping you to find the products you need.
Hope you enjoy our official website! Any comments and suggestions will be very welcomed!