How to make a beautiful glitter tumbler
Bored of your ordinary usual cups. Want something new? Why buying new when you can refurbish the already purchased cups.
Here's a step by step pictorial of how to make glitter tumbler.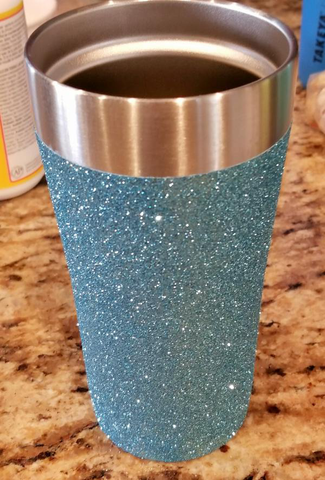 Ingredients
There are a lot of ingredients required to turn your ordinary cup into a sparkling glittery tumbler. Of course the main one is a stainless steel tumbler. You can take cup of any other material like plastic but that won't be long lasting. So stainless steel tumbler is a better choice. So here's the list
Stainless Steel T

umbler

Epoxy
Glitters
Spray Paint
Mod Podge
Paint Brush
Vinyl, HTV or Decals
Circuit
Painter's tape
Wet and Dry Sand Paper
Priming for the Glitter T

umbler
Priming up the cups for the glitters requires 2 steps.
Tape off the top and base of the

tumbler 

with a blue tape (you can use the colored tape as per your choice). 
Spray the cup with the spray paint. Spray from a distance of 2 inches and in a well aerated area.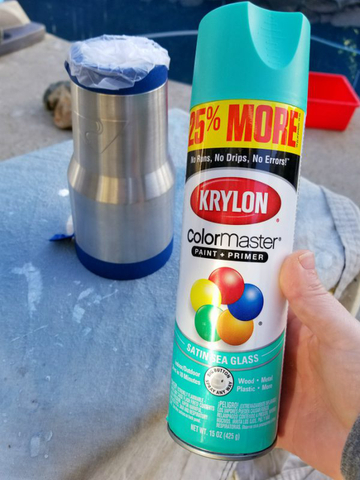 Glittering the cups
Now it's the time for the main task and i.e. glittering your tumbler.
Step 1
Place a wax paper where you are going to glitter your tumbler. The glitters shed off during the glittering process so a little precaution must be taken before to avoid any mess.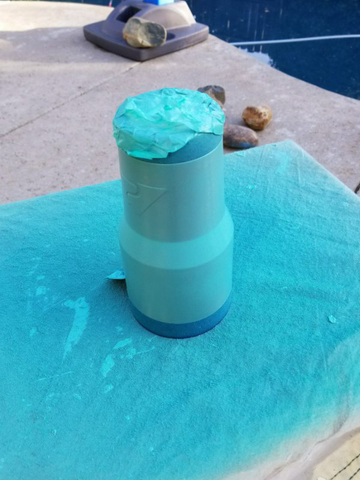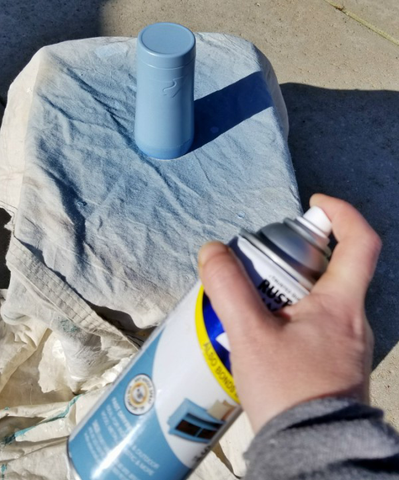 Step 2
Next up is applying the resin Mod Podge to the outer surface of the tumbler. Take out the Mod Podge in a container and apply it using a brush. This is the best technique to apply the resin to the cup as it is mess-free and all the parts of the tumbler are covered completely. Take larger strokes so that lines of application won't appear on the tumbler.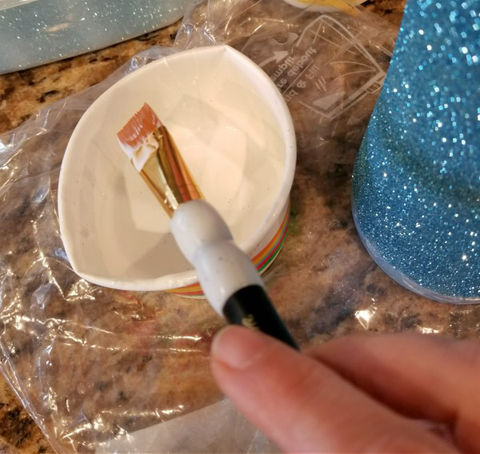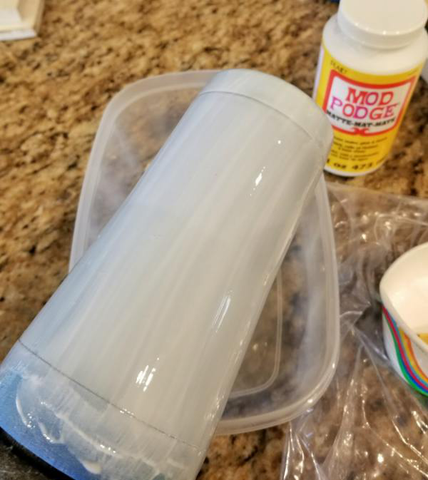 Step 3
Now pour the glitters all around the surface of the cup. Keep rotating the tumbler by angle of 360 degrees and continue pouring until the whole façade of the cup is covered wholly.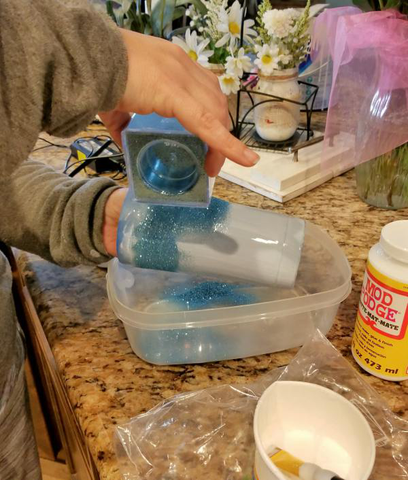 Tap the cup lightly so that extra chunks of glitter shed off from the tumbler. Leave the tumbler for a few hours to let the resin and glitters dry. Now to check whether there is more to shed off, stroke with the plain brush. Remove the tape from the top and base.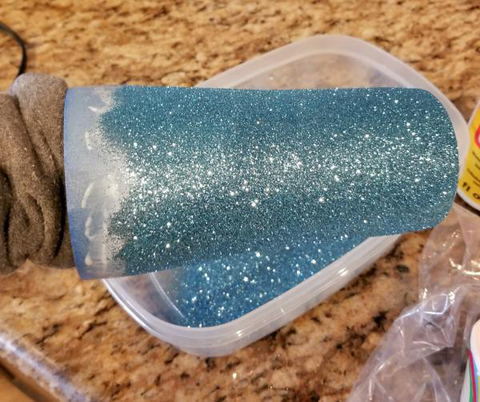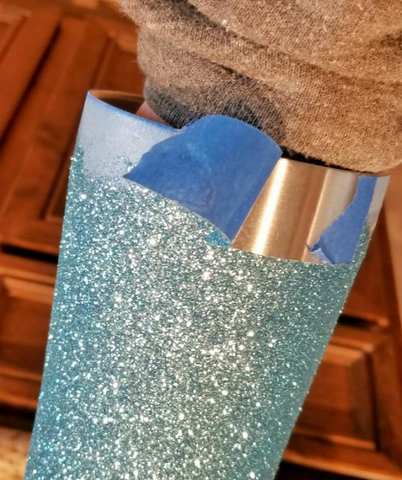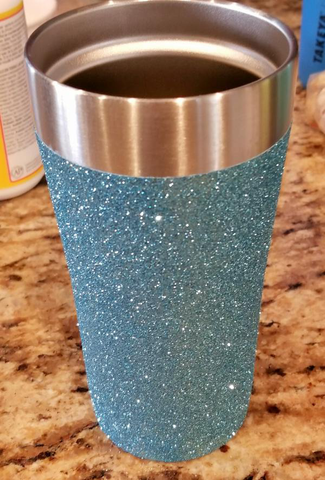 ---