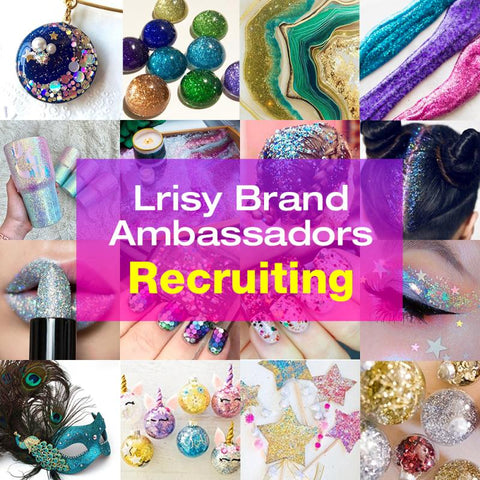 Are you a manicure, makeup artist, craft artist (painting, resin drop)?

Do you have more than 10,000 followers on instagram, Tiktok, Youtube and other social media?
Are you interested in using glitter to add glamour to your work?
***If so, you can join the Lrisy brand ambassador program. ***
***Become our brand ambassador to promote Lrisy g

litter.***
You will receive
Free glitter every month

Our new glitter product

Get your special coupon and let your fans get a discount

Customize your own mixed Glitter

You can get other benefits
(The detailed cooperation plan will be sent to you after the review and approval.)
How to join:
Please send the following information to: Lrisybrandteam@outlook.com to apply
Your name

Your email

Your country

Why are you interested in our products?

Which social media do you follower, what is your account name, and how many followers do you have?

Have you ever bought any of lrisy glitter's products

Other questions and comments
We will complete the review within 48 hours after receiving the email.
If the review is approved, you can obtain our detailed cooperation plan.